Brief
We were given the assignment to create a typeface from anything that inspires us. We were only required to make the alphabet. My type was inspired by music notes and the fun little swishes they have.
Skills
Learning Glyphs and maintaining a system.
Deliverables
A fully functional typeface and type specimen.
Old Style Typeface
Take a gander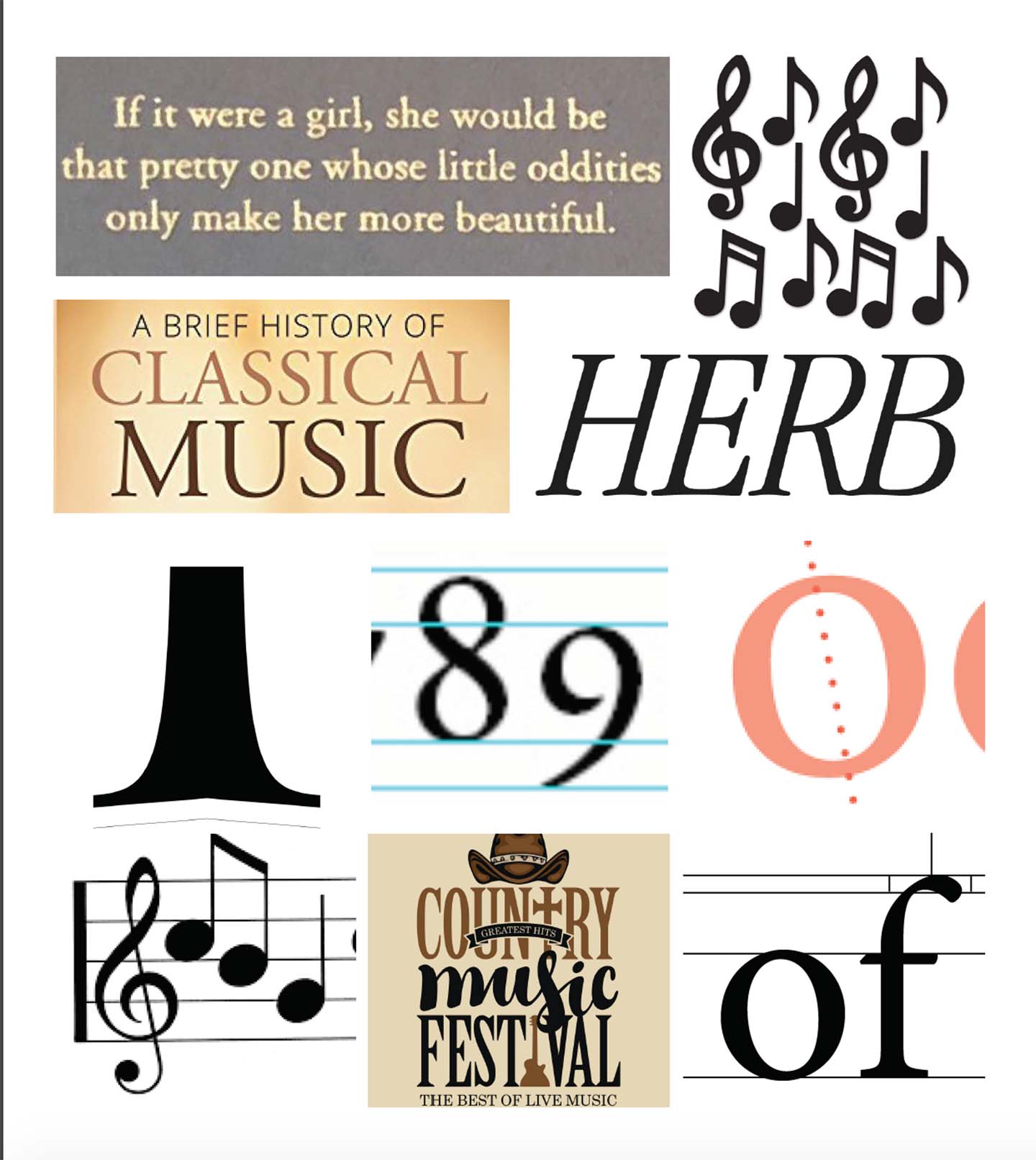 Learning the Program
This project required me to learn a new software, Glyphs. It had a bit of a learning curve to it at first, but now I can use it confidently. This program allowed me to maintain the exact same execution within my letters.
Idea
I thought the way music notes have a swish that comes down is beautiful and I thought it would be cool inspiration for an old style typeface. It is most noticeable as an influence in the top serifs.
Pictured above is the transition from the initial sketch of the letter to the different phases it went through as it was being made. It went from being a bit chunky and rough to slim and stable. I think it shows a lovely progression that is reflected in all of my letters
Reflecting
I found the lowercase letters easy to make after I started with my h, o, and p letters. The Uppercase was a bit of a struggle for me. I was unsure how I would show the same characteristics of the lowercase letters in the uppercase. The fun head serifs that I felt like gave so much of the personality were no longer there. So I had to pull the personality from the other aspect and make sure the foot serifs were at least all the same and the line weights reflected nicely.


Time
This is a project that I revisited about a year after completing. The first version of my type specimen lacked a lot of personality and I had some free time recently to go back and make it something so much more than what it was before. I stuck to the same color scheme and just added in a bit more character.