 Brief
Carnival Side Show is a couture based fashion magazine with a narrative throughout, of the popular horror movie "IT". For those unfamiliar IT is a horror movie about an evil entity that presents itself as a clown that feeds off the fear of children.
Deliverables
4 spread magazine in 8 ½ by 11 dimensions per page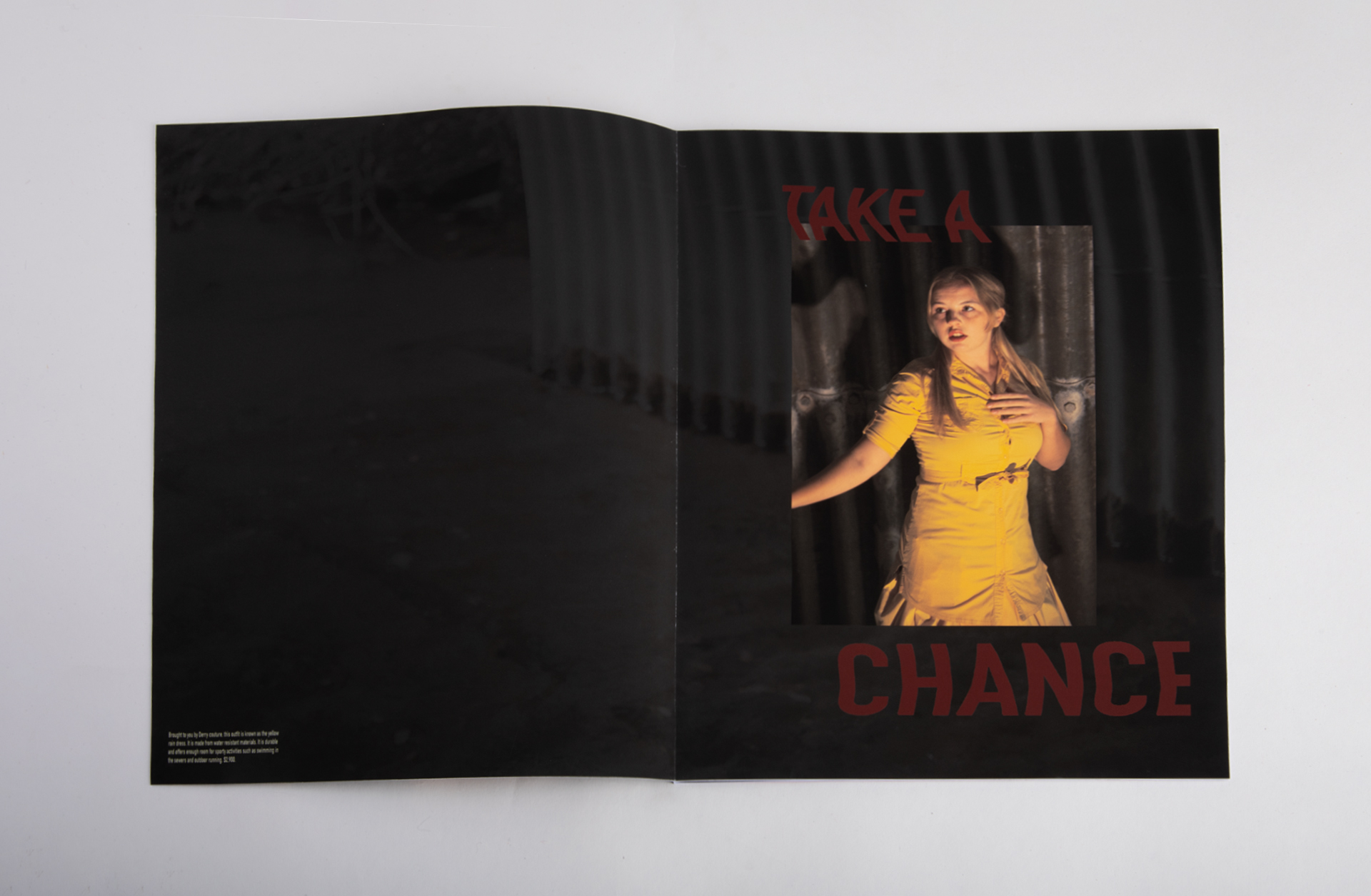 Models
Rayna Jones and Hanna Bernett
Let's look a bit closer
Starting out
The narrative of this magazine was based on the popular movie IT, but has a few significant changes. The narrative explores what would have happened if Pennywise (the clown) had not killed Georgie and instead wanted this child to join him in the sewers. This mood board focuses on the elements that brought the characters together and inspiration for their outfits.
All the outfits were designed from the original characters outfits and modified to fit into a couture styled magazine. Georgie's iconic raincoat became a ball gown with the top styled to look reminiscent of his raincoat and easily recognizable. Pennywise's outfit was a much more toned back version of his clown costume. It was important to make this outfit look clean as well as maintain the dirty feeling of living in a sewer.



Photography Style
Keeping in the horror movie aesthetic it was important for the images included to have a dramatic effect and harsh shadows cast across the models. Since all the photos were taken in a tunnel it was very easy to create a dark and ominous mood, but tricky to find a good light source with no outlets and also not being accessible by car. Thankfully the solution was a camping light with a chargeable battery!

Type Tourment
All of the distorted lettering in the spreads was created by printing regular type and hand manipulating it in a scanner. This effect was done to help the story progress and show the descent into madness until the unsettling calm. A lot of attention was paid to making sure the type was still legible even as it became more distorted.